Adstate Plus - Memorial Page
How can I add or edit Sign-up for Ceremony on Memorial Page?
Visitors of the Memorial Page can register themselves for attendance to the Ceremony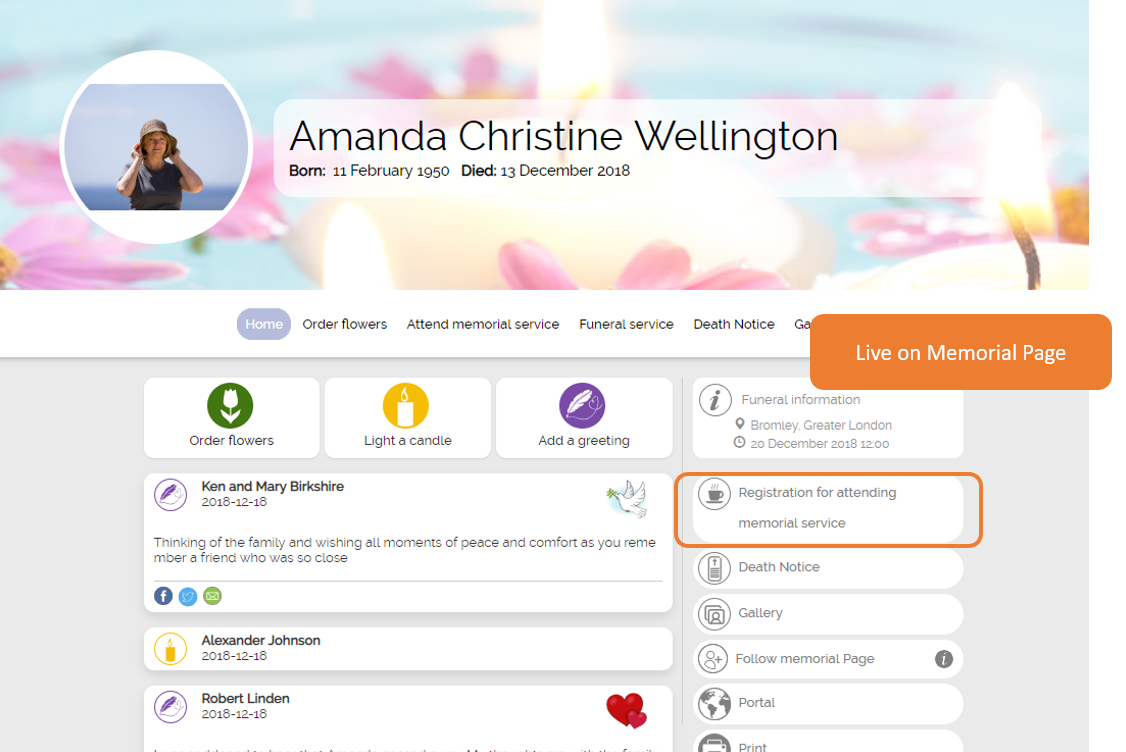 1. Go to 'Active Orders'
2. Click on 'Edit graphic icon'

3. Click on 'Sign up for the memorial ceremony'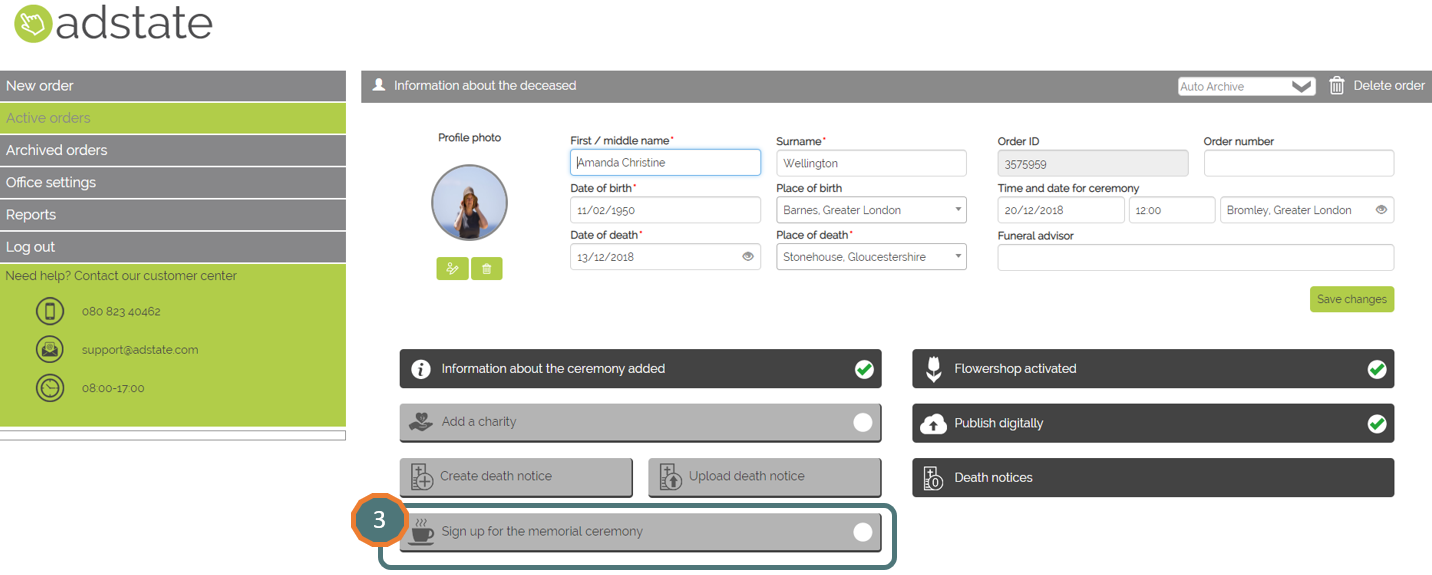 4. Select the timeslot for showing the 'sign up' on the Memorial Page

Check it Live on the Memorial Page – visitor registration to ceremony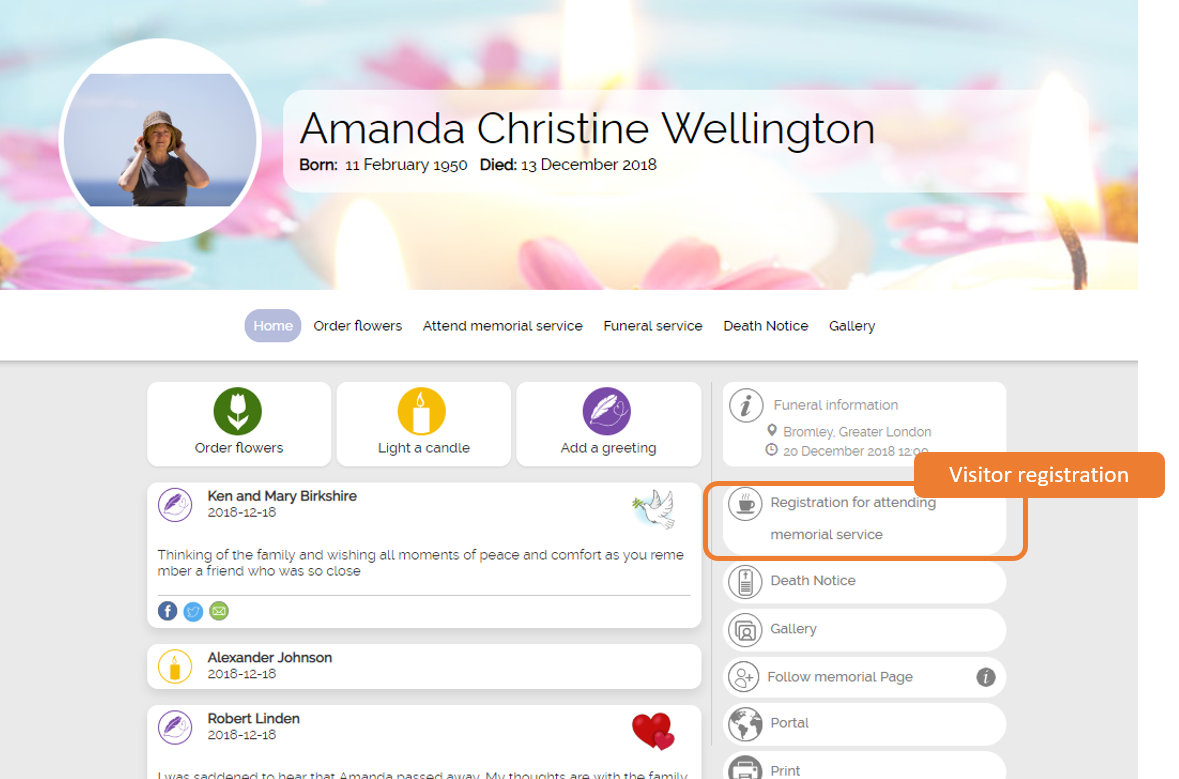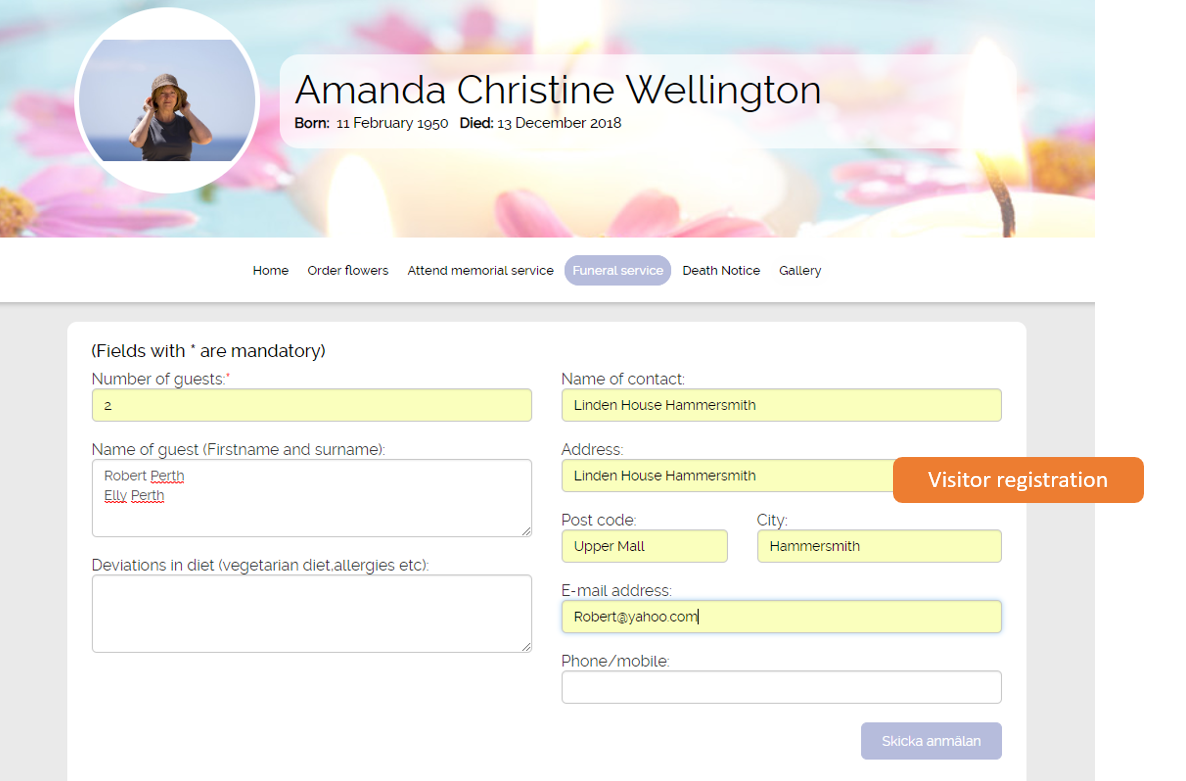 Do you want to know who is attending the Funeral?
5. Click on 'Sign up for the memorial ceremony'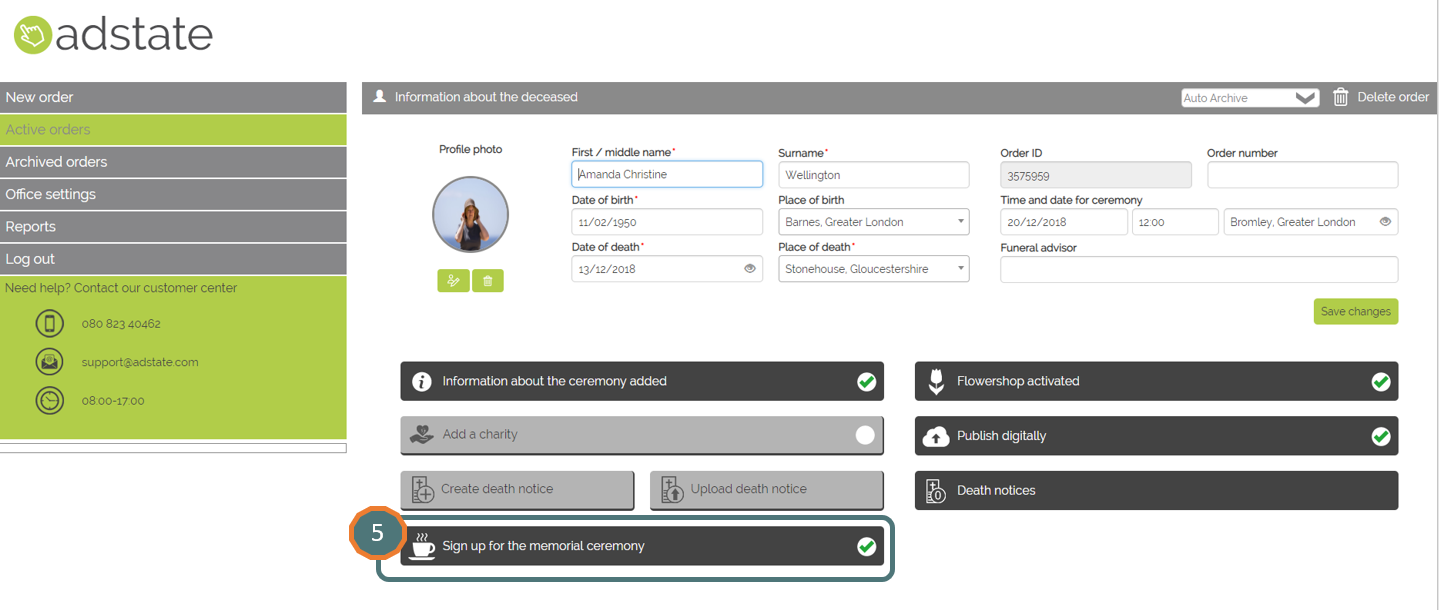 5. Find out the number of registrations to ceremony